It's that time of week again, folks! I'm here to bring you a dose of what's new this week in comics, and to talk about what's hot and what's not! Without further ado, here goes!
Generations: The Phoenix #1, Marvel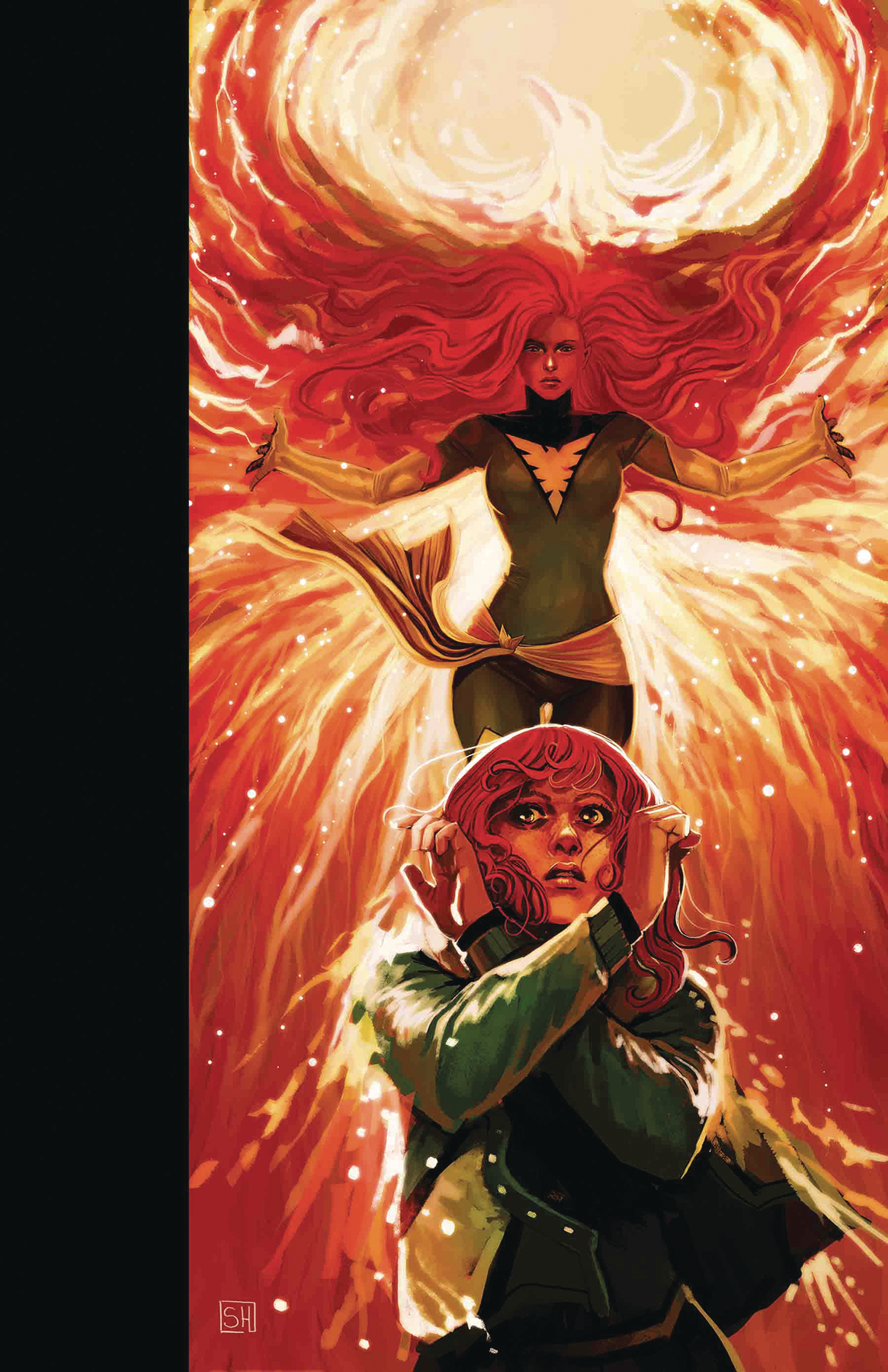 Teenage Jean Grey is willing to do whatever it takes to avoid the fate that befell her predecessor. But when Jean is cast through time and comes face-to-face with the newly possessed Phoenix, will she find the key to saving herself...or learn that her fate is sealed?
So if you happened to read last week's article I talked a little about Genereations: The Strongest, which was the first of Marvel's Generations one-shots, starring Bruce Banner and Amadeus Cho as the Hulk and the Totally Awesome Hulk respectively. As I'm not a huge Hulk fan to begin with, I accepted that some stuff was going to be potentially flying by me unknowingly, and chalked it up to, for me, a somewhat hard to follow story that honestly was a bit of a downer. However, X-Men are more my thing, so I felt a bit more comfortable digging into this week's one-shot, with Jean Grey and The Phoenix. Written by Cullen Bunn, who is currently writing X-Men Blue, this one-shot runs parallel to the Jean Grey solo series by Dennis Hopeless that's also currently coming out, and given that it has that context (but can also stand alone well) it made a little more sense to me than Hulk did. Here, Jean is suddenly teleported to a place and time where she is able to meet and talk with the adult version of herself from the future-past (aren't timelines great?) Young Jean attempts to ask her adult counterpart questions about what the Phoenix is and how it works, in an attempt to learn more about it (and hopefully avoid ever becoming possessed by it). However Adult Jean attempts to show her that the Phoenix is a force that is used for good - not knowing that eventually she will be consumed by it. When given an opportunity to tell Phoenix what danger she is in and what harm she may cause, potentially saving countless lives, Jean lets it go, fearing what damage she might do to the timeline if she shares that knowledge. This issue had much more of an emotional payoff for me, it's sad but but a bittersweet kind of sad, unlike the Hulk issue of Generations. Plus, as this issue ends with "Continued in Jean Grey #8" I guess that tells me how that particular story arc is going to end (at least a little bit). For me this issue of Generations was a success, however, given that there are many more of them to come, while I'm going to continue reading them, I probably won't post them more here, unless I feel particularly moved to do so; it seems like some weeks it might be more of a distraction from other well-deserving titles that don't benefit from the Marvel banner. Overall, a redeeming entry into the Generations one-shots. Still not THE BEST THING I'VE EVER READ but a nice change.
Ghost Money #1, Lion Forge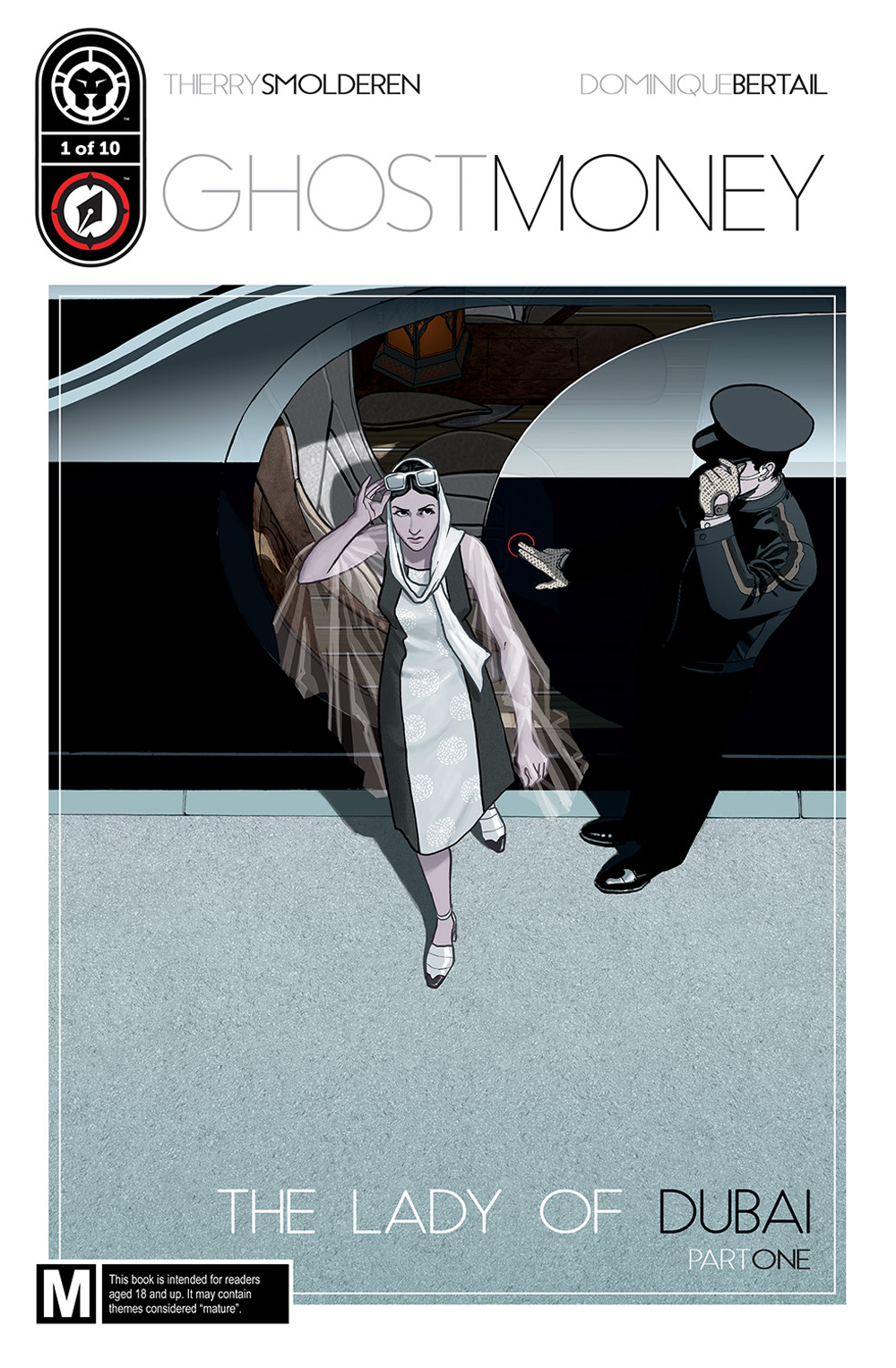 At the end of the year 2020, a team of military veterans are out to uncover a secret fortune built from the ashes of 9/11 so vast that it could disrupt the entire global economy. Their primary target is a beautiful young billionaire who crosses time zones with disconcerting ease.
I'm not much of a fan of stories centered around war, and in particular real life global conflicts. I get that 9/11 marked a massive shift in basically everything around the world, and we still live with its repercussions, but frankly, I find real life distressing enough and my comics aren't where I go to seek out more stress. (Well, I guess it depends on what kind of stress we're talking about...) And while this starts out with war stuff, about how the US treats prisoners of war, using inhumane methods to gain information, these unsettling moments are actually... readable for me. Maybe it's because it's presented in a way that's just so different from the typical "guns ablaze" approach of the US, as the creative team behind this book is French. And the subject of the book transitions swiftly to two women, and their peculiar meeting: one a British (I think?) young woman named Lindsey, and Chamza, and Indian woman of wealth and means who mysteriously saves Lindsey from a bombing then whisks her away on a globe-trotting joyride made possible by her unimaginable wealth. There's also a touch of romance here, with Lindsey falling for Chamza pretty hard after their first meeting. To me, this feels less like a war book, and more like a James Bond title where James Bond is a woman, and the story is mainly told from the point of view of the Bond girl. The art is clean and suits the story, and there is definitely a European touch to the whole thing. I was more into this issue than I expected to be, and will likely check out the next issue.
Inhumans: Once and Future Kings #1, Marvel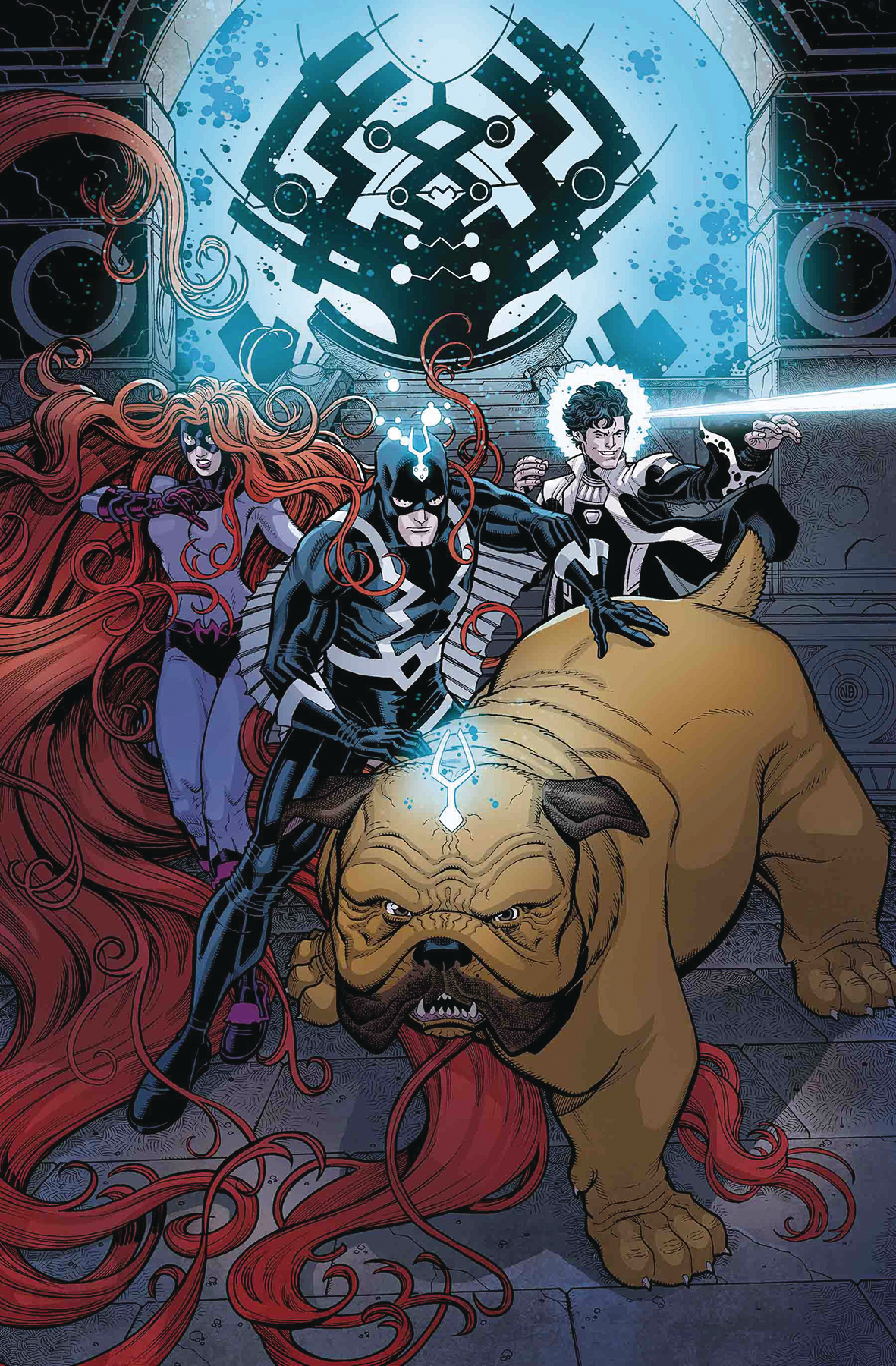 SOMEDAY, ALL OF THIS WILL BE YOURS!
A king in training. A brother destined for madness. These are the early days of the Boltagon legacy. When the king of the Inhumans is attacked, Black Bolt and Maximus spring into action to save their leader! But when Black Bolt loses control, what are the consequences for his future kingdom - or his own family? Plus: A two-page backup (in every issue!) starring Lockjaw, as told by UNBEATABLE SQUIRREL GIRL writer Ryan North and artist supreme Gustavo Duarte!
In contrast to my affection for the X-Men, I will admit to having kind of a chip on my shoulder about the Inhumans. It seems painfully obvious to me that Marvel didn't care about them at all until they realized X-Men weren't cinematically profitable for them any more, and they decided to throw their weight behind Inhumans. Inhumans have increasingly played parts in the Marvel Universe that are typically given to mutants, and this tension even culminated in the grossly anticlimactic Inhumans vs X-Men title last summer. This book isn't bad, it's just entirely transparent as a title that's supposed to introduce you to the characters of Black Bolt, Maximus the Mad, and Medusa, as teens to prep us for the upcoming Inhumans television show, which the book's logo has even been made over to resemble (and for which there is an ad at the back of the book). The best part of the book is sassy Medusa, and all her fire and sass; but honestly, this title feels like another cash grab, and reminds me of how relatable and irreplaceable the X-Men are. A coworker I was talking to once put it like this: If the X-Gene was ever "cured" and mutants were able to return to normal lives, most of them would go back to homes, families, jobs, etc. Inhumans, stripped of their powers, are still royalty. That, of course, ignores the heavy-handed plot line of the Terrigen cloud that made more Inhumans out of everyday folks, but that's a different issue altogether. What I'm saying is, if you like the Inhumans, you'll like this book. If you like the X-Men, you'll be nostalgic for the days when Marvel gave a damn when you read this book.
Mister Miracle #1, DC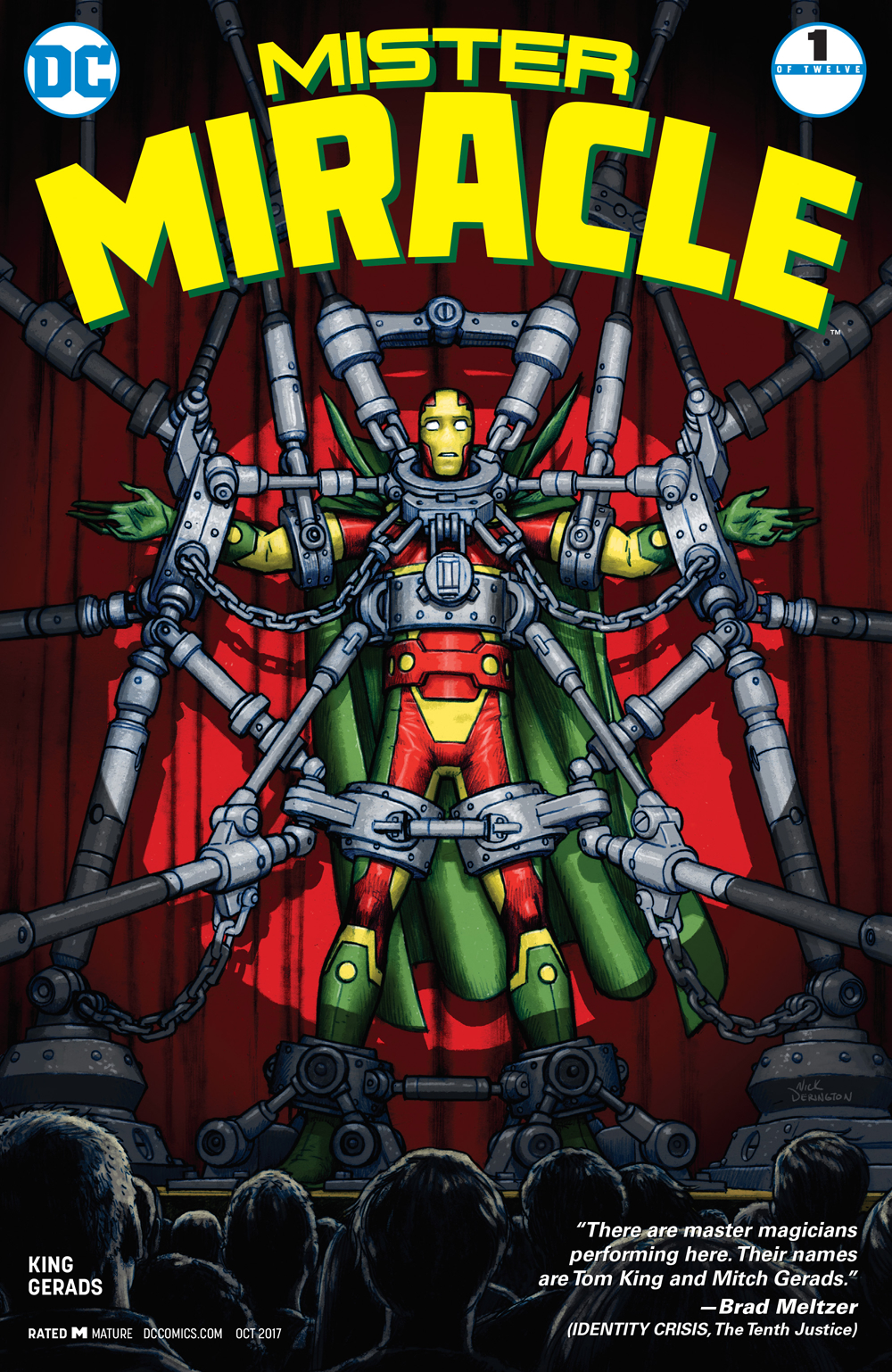 From the team behind THE SHERIFF OF BABYLON and the Hugo Award-nominated writer of Vision comes a unique new take on one of Jack Kirby's most beloved New Gods.
Scott Free is the greatest escape artist that ever lived. So great that he escaped Granny Goodness' gruesome orphanage and the dangers of Apokolips to travel across galaxies and set up a new life on Earth with his wife, the former female fury known as Big Barda. Using the stage alter ego of Mister Miracle, he has made a career for himself showing off his acrobatic escape techniques. He even caught the attention of the Justice League, which counted him among its ranks.
You might say Scott Free has everything...so why isn't it enough? Mister Miracle has mastered every illusion, achieved every stunt, pulled off every trick - except one. He has never escaped death. Is it even possible? Our hero is going to have to kill himself if he wants to find out.
Written by Tom King (BATMAN) and illustrated by Mitch Gerads (The Punisher), this is a MISTER MIRACLE unlike any you've read before.
In the weeks leading up to the release of this book, they hype for Mister Miracle has been high. And for me, this book didn't disappoint. This comes the same year that The Big Two are both celebrating Jack Kirby's 100th birthday, by releasing "True Believers" reprints of classic Marvel stories, or publishing specials of Fourth World stories and other Kirby camp. Mister Miracle, however, is something a little different: instead of an earnest re visitation of something that feels like the 1970s, this comic feels modern, both from its writing that translates anxiety and depression in a way that's both realistic and unsettling (creating a sense of anxiety in the reader, as if you're just waiting for something to go wrong) and from the book's art, which screen tones the dot matrix look of retro RYB comics with other panels playing with visual tearing, as if you're watching a VHS recording, all in a 9 panel grid layout. I really liked this comic. I think it you enjoyed The Vision series from 2015 (which was also written by Tom King) you'll really enjoy this.
Redlands #1, Image Comics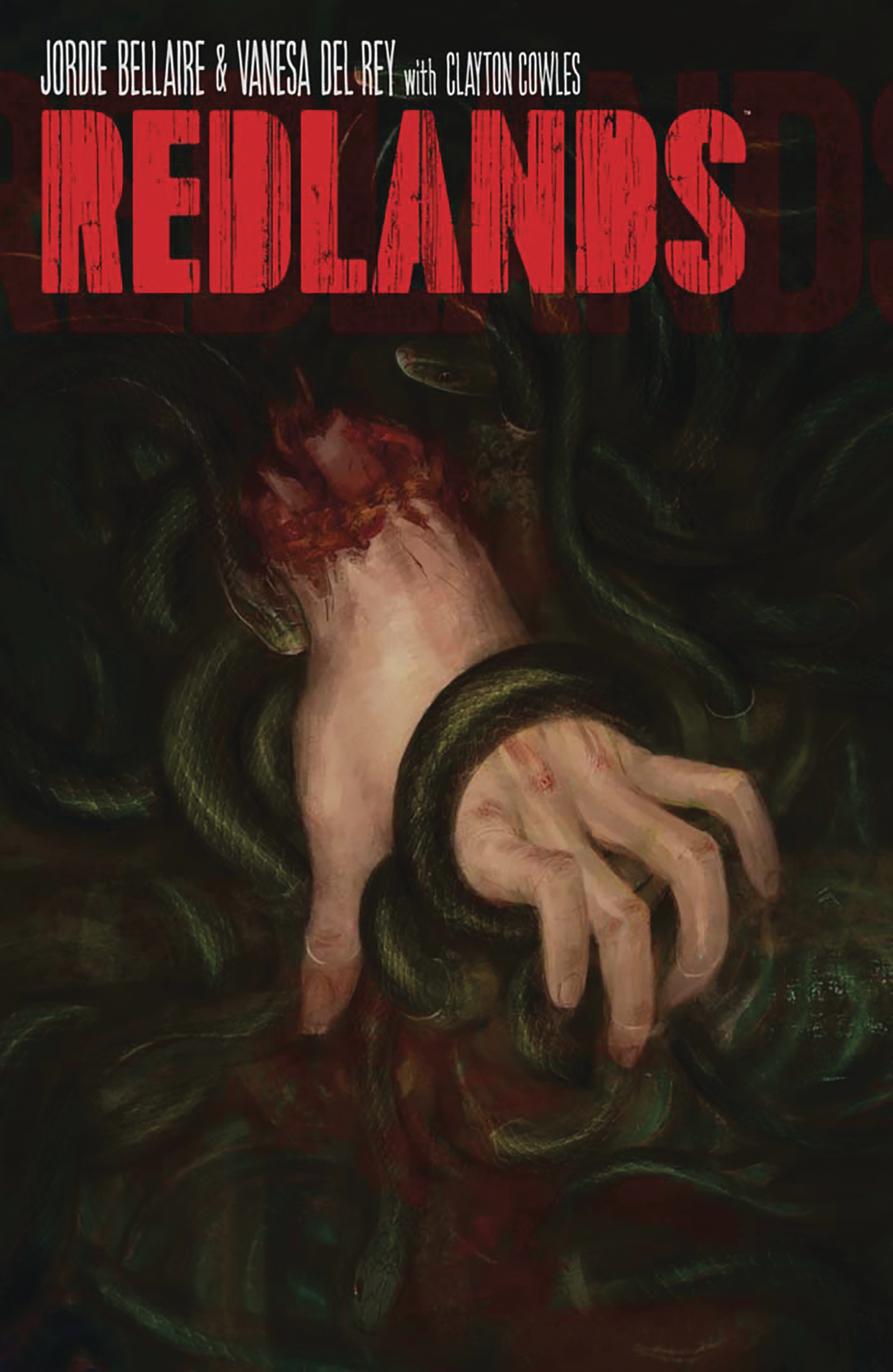 A brand-new horror book from the minds of Eisner Award-winner JORDIE BELLAIRE (PRETTY DEADLY, Vision, Batman) and critically acclaimed artist VANESA R. DEL REY (ZERO, Scarlet
Witch, Constantine) brings you to the sleepy, sunny town of Redlands, Florida. The police are failing to maintain control of their old-fashioned town, and a coven of killer witches plan to take everything from them. This summer, hide your bibles.
The entirety of this first issue of Redlands shows us the complete siege of a police station in a small rural town in 1977 Florida, the titular town of Redlands. The issue is action-packed with little backstory in the way of flashbacks or narration, so some is left to the imagination, but as far as we (or I) can tell, there was an attempted hanging in the town, of three women, for witchcraft, or perhaps actually being demons....or maybe there's more to be said here about the way people view women who don't stay "in their place". And instead of dying, or going quietly, they make sure the town has hell to pay. It's a fast paced book filled with violence and chaos. It reminds me a bit of the Chilling Adventures of Sabrina series, but forgoing the playful charm (if you can call it that) for a creepier vibe where you can almost feel the heat of the hanging tree burning. I also got Harrow County vibes from this, I'd recommend it to fans of either. While the first issue just opened the gates for the greater story to come, it whets my appetite for mystery, powerful women, magick and murder.